A Smorgasbord of Political Parties on the Menu for Anglophone, Allophone, & Indigenous Voters Come October 3rd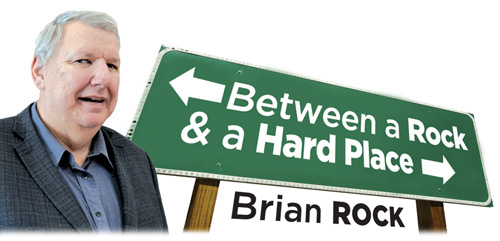 Recent public opinion polls have continued to show a substantial lead for la Coalition Avenir Québec hovering at over forty (40) per cent of the votes which would produce somewhere around eighty (80) per cent of the seats in the 125 seat National Assembly of Québec.
The more interesting battle will be for second place and the prize of Official Opposition. It is surprising that the Québec Liberal Party, which is the incumbent Official Opposition having captured thirty-one (31) seats in the October 1st, 2018, general election, is being challenged by Québec solidaire who won only ten (10) seats, actually tied for third place with le Parti Québécois.

Even though the Official Opposition caucus voted against Law 21 regarding Laicity of the State in 2019 and Law 40 regarding School Board Reform in 2020, the prolonged clause-by-clause consideration by the Committee on Culture and Education of the 201 sections of Bill 96 has challenged the members of the Official Opposition revealing serious weaknesses in the party's legislative strategy surrounding the sections regarding reform of the CEGEP system among others.
Complicating matters is Éric Duhaime, leader of the Conservative Party of Québec, who may very well steal the Chauveau riding from the CAQ incumbent. The Conservative Party leader has been appealing to Anglophones and Allophones to consider his party in the face of the fumbling and bumbling of the QLP.
And more recently is the announcement by Balarama Holness, the leader of le Mouvement Montréal, who finished third in the last municipal elections, that he is creating le Mouvement Québec that will run candidates on the Island of Montréal come October 3rd.
Even more recently is the announcement by Colin Standish, the young lawyer from the Eastern Townships,
taking a leave of absence from his Task Force on Linguistic Policy, which he founded a year ago, heading the Exploratory Committee on Political Options completing the procedures to launch the Canadian Party of Quebec, planning to field candidates in all 125 ridings.
Rumours are also circulating around Irwin Rapoport, a former School Board Commissioner from Montréal, gathering signatures and resources to launch the Quebecers United for Equality Party within a month.
To be recognized as an official political party in the National Assembly of Québec, you must hold a minimum of twelve (12) seats in that chamber. With la Coalition Avenir Québec threatening to capture around one hundred (100) of the 125 seats up for election, and if Éric Duhaime wins his seat, and Pascal Bérubé is re-elected in his PQ stronghold of Matane-Matapédia, that mathematically leaves around twenty-three (23) ridings for the QLP and Qs. Whoever wins twelve (12) seats or more will be the Official Opposition. The perks of Official Opposition status are very important as they include additional office space, employee salaries, research budgets, priority positions on committees, priority during question period, among others.
Polling specialists are predicting that close ridings may very well include that of Liberal leader Dominique Anglade in Saint-Henri Sainte-Anne, PQ leader Paul St-Pierre Plamondon in Bourget, and PC leader Éric Duhaime in Chauveau. That leaves Premier François Legault in L'Assomption and Qs leader Gabriel Nadeau-Dubois in Gouin as the only party leaders more or less guaranteed to be sitting in the National Assembly when it returns in November following the election.
• Voting isn't an exact science. Political junkies and academics aside, few spend much time, if any, making a study of what or who they're to vote on or for. Far, far, far too many don't vote at all. Not just this or that election, but never. Nothing in their immediately perceived world will significantly change as a result, so what's the point? - Gary Anderson, The Times Record
of Brunswick, Maine, U. S. A.