Québec Liberal Party Finds Its Lost Soul and Finally Will Vote NO! to Bill 96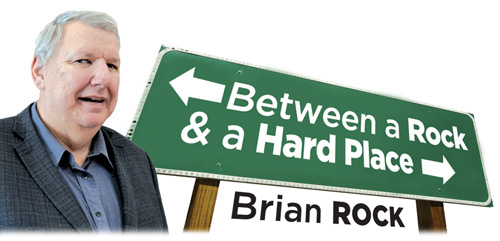 The Political Party that holds the position of Official Opposition in the National Assembly of Québec has finally rediscovered its lost soul. The traditional electoral home for Anglophones, Allophones, and federalist Francophones has announced that the members of the Official Opposition caucus will oppose the passage of Bill 96 (2021): An Act respecting French, the official and common language of Québec.
Now to be fair to the members of this Official Opposition caucus, they have reported to duty when really needed in the fiercely partisan environment of the National Assembly during 2019 when then Minister of Immigration, Diversity, and Inclusiveness Simon Jolin-Barrette steam-rolled through Law 21 (2019): An Act respecting the laicity of the State: 77 to 38, 73 to 35, and 73 to 35 on the three readings, the Official Opposition caucus voting NO.
Again during 2020, when then Minister of Education and Higher Education Jean-François Roberge bull-dozed through Law 40 (2020): An Act to amend mainly the Education Act with regard to school organization and governance: 66 to 44, 60 to 34, and 60 to 35 on the three readings, the Official Opposition caucus again voting NO.
Why has Bill 96 attracted so much negative press for the Official Opposition Leader Dominique Anglade and her front benchers over the past months? In their defence, Bill 96 is a different kettle of fish. Yes, it does smell to high heaven, but a legitimate question is why did the first reading of Bill 96 get unanimous approval of all 121 MNAs voting out of the 125 eligible to vote?
Well, if you look at this omnibus bill of 201 sections covering 100 pages in French and 97 pages in English, all members of the National Assembly including those of the Coalition Avenir Québec government caucus were looking forward to introducing friendly amendments to improve Bill 96. Those of the Parti Québécois would certainly look to strengthen its measures, as would many of those of Québec solidaire. The Official Opposition caucus would be looking ahead to the clause- by-clause consideration of its 201 sections by the National Assembly Committee on Culture and Education as an opportunity to repair some of the most egregious sections of this imperfect legislation.
Did the Official Opposition caucus share this strategy with the public? No, and in their defence, political parties seldom do. But in the case of the Québec Liberal Party, the strategy has caused deep concerns among Anglophones, Allophones, and federalist Francophones – their natural areas of support in provincial general elections. Rumours of new political parties being created for disenchanted voters have been circulating for several months. Another development has been the recent appeal to Anglophone and Allophone voters by Éric Duhaime to consider voting for his Conservative Party of Québec, that has seen its electoral prospects on the rise in recent opinion polls, especially in the east of the province.
The Québec Liberal Party has six months to right their ship and to re-connect with Anglophones, Allophones, and federalist Francophones so as to save the furniture before voters go to the polls on Monday, October 3rd, 2022! Half a year can be an eternity in politics. Québec Liberal Party candidates certainly hope that it will be so, but they must use the available time to their advantage starting NOW!